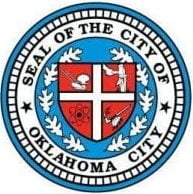 FOR IMMEDIATE RELEASE
Lawton, OK, December 14, 2021 – Numunu Staffing, LLC wins their first City of Oklahoma City temporary personnel placement contract. Steven Riley Mowatt, COO of Numunu Staffing said, "The total value of this contract is over $1.35M per year! As 1 of 4 awardees, Numunu Staffing has the opportunity to place temporary employees with the City of Oklahoma City under this contract through December 2022 — and may be renewed for 2 additional years creating a total contract value of over $4M."
The contract covers over 75 categories of positions from clerical support to general labor to program specialists and more.
"Numunu Staffing is owned by the Comanche Nation of Oklahoma. This contract allows us another opportunity to help Native American people find meaningful employment," added George Tahdooahnippah, Numunu Staffing CEO.
"We help candidates craft resumes, learn interview skills and gain confidence to pursue and land jobs where they can be successful," commented Edward Tahhahwah, Lead Talent Recruiter.
The City of Oklahoma City is the latest client to join the growing list of Numunu Staffing clients which include Bar-S, Comanche Nation Entertainment, Comanche Nation Housing Authority, Comanche Nation, BancFirst, IHS, and others.
Steven Riley Mowatt said, "We have had tremendous success in the year and a half we've been in operations. We are expanding into more markets across Oklahoma and garnering great recognition along the way."
To view all open positions, go to Numumu Staffing's website.
About Numunu Staffing
Numunu Staffing, www.numunustaffing.com is wholly owned by the Comanche Nation of Oklahoma and is a Comanche Nation Enterprises, Inc. business entity. The company is based in Lawton, OK, is HUBZone certified, recognized as an Indian Small Business Economic Enterprise (ISBEE). For more information about the company contact info@numunustaffing.com or 580-280-2268.